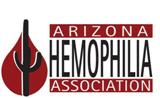 August 5-7, 2011
Building a Strong Community
"Empowerment"
Join us for our 6th Annual Statewide Meeting for an informative and fun-filled weekend for the whole family. This is your opportunity to reconnect with old friends and make new ones, share with others, and learn how to better manage your bleeding disorder. Here is just a glimpse of what is in store for you at this year's meeting:
This Year's theme is "Empowerment".
There will be presentations on the following:
· Empowering yourself in your career, life planning and personal growth
· Empowering you and your children in managing the "Education Maze"
· Empowering you as a personal advocate for your care or your child's care
· Empowering our bleeding disorders community to become strong advocates for our healthcare
· Empowering you to better manage your bleeding disorder
We will have an Exhibit Hall with booths providing information on factor products and services.
We will share with you what the Arizona Hemophilia Association is up to and let you know how you can get involved!
We will be hosting a fun activity on Saturday evening!
Hotel Registration will begin at 5pm on Friday, August 5th. The Annual Statewide Meeting will begin at 9:00am on Saturday, August 6th and adjourn at 12:00pm on Sunday, August 7th.
Please call the Arizona Hemophilia Association
at 602-955-3947 or e-mail Lindsey Bogard at lindsey@hemophiliaz.org with any questions.